Transfers in chat
What do you think can be sent via a messenger app? Text messages, gifs, memes, and with us … also transfers!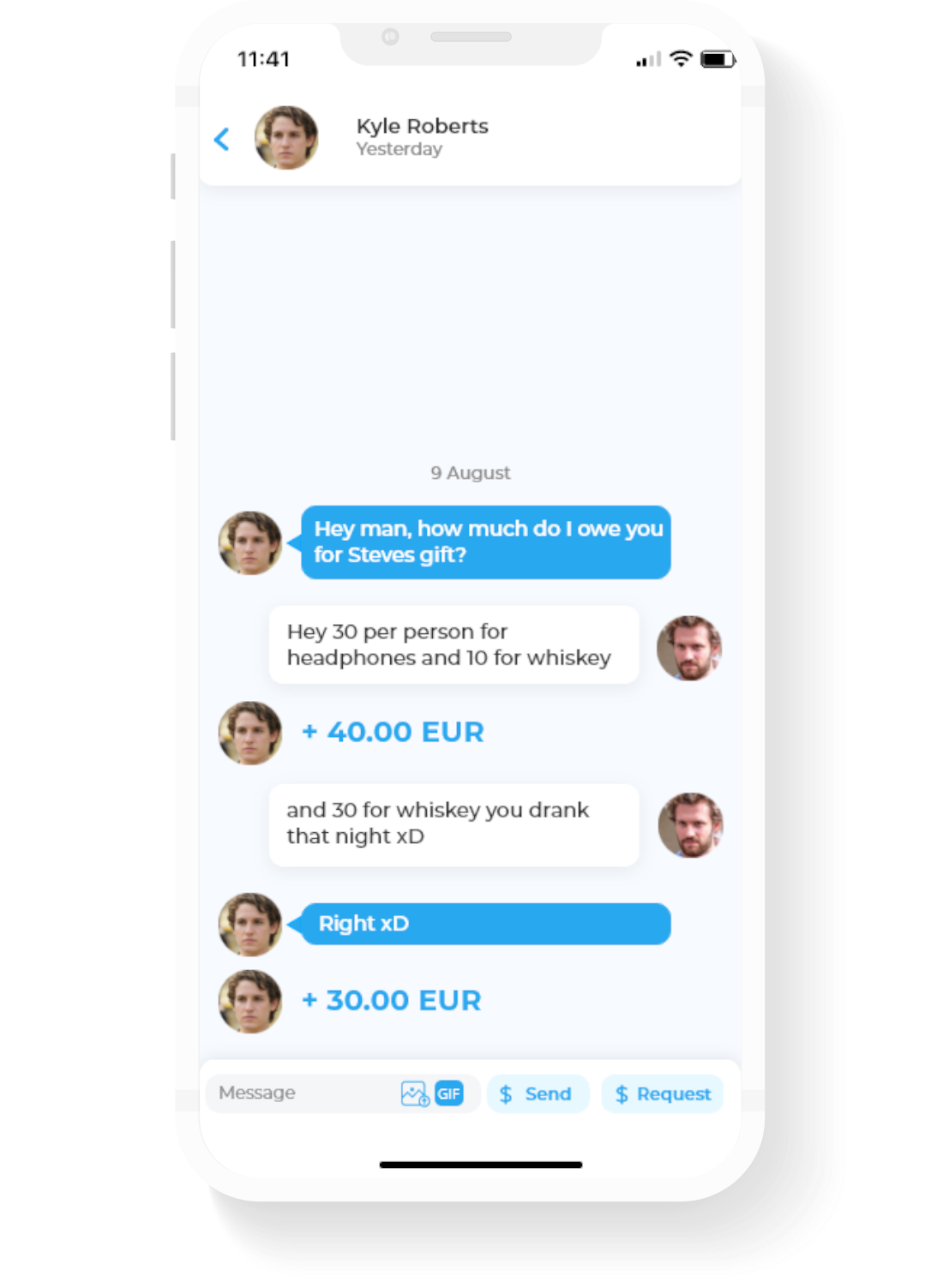 Let's talk about money
With us money is sent via chat. Period.
Request a transfer
Most of us don't like to talk about money. And even more so to remind a friend about returning borrowed cash. A friend forgot to settle accounts with you for a Friday night out in the city? Send him a transfer request in chat!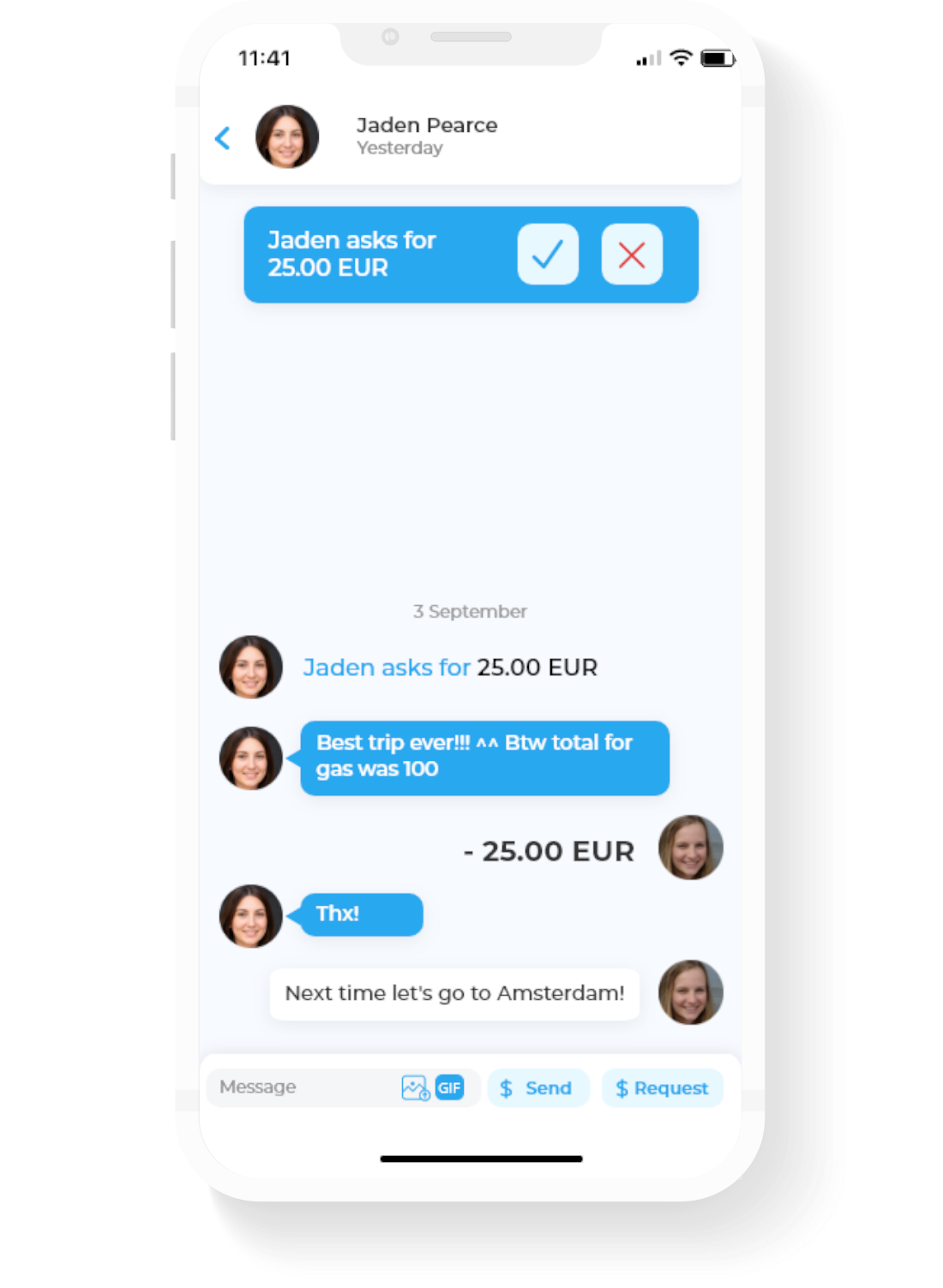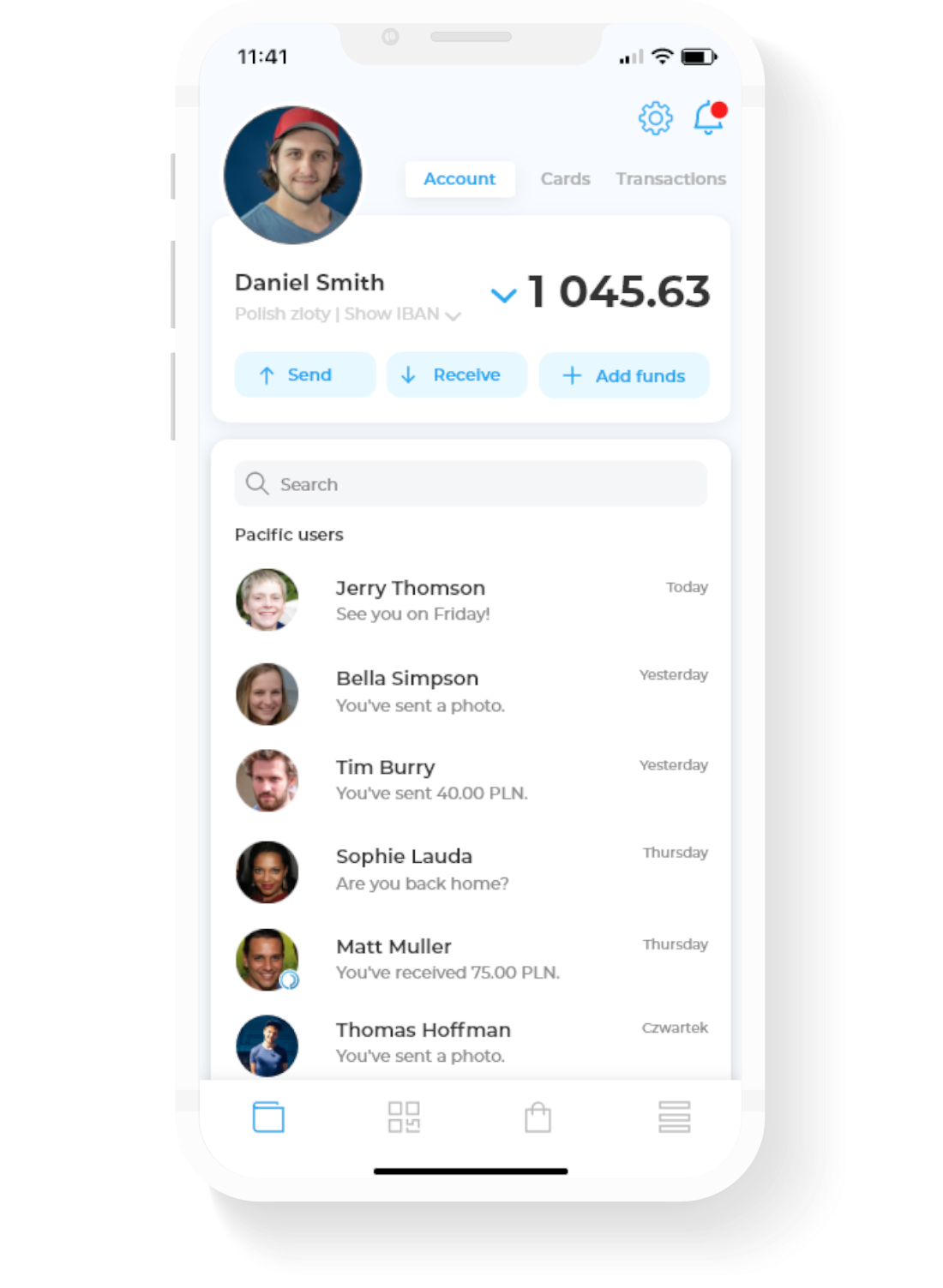 Your friends from Pacific are already on your phone
We automatically synchronize contacts from your phone. In our application you will see who of your friends already has an account and can receive instant transfers.