Transfers in the simplest form
Probably the easiest way to transfer money on the market.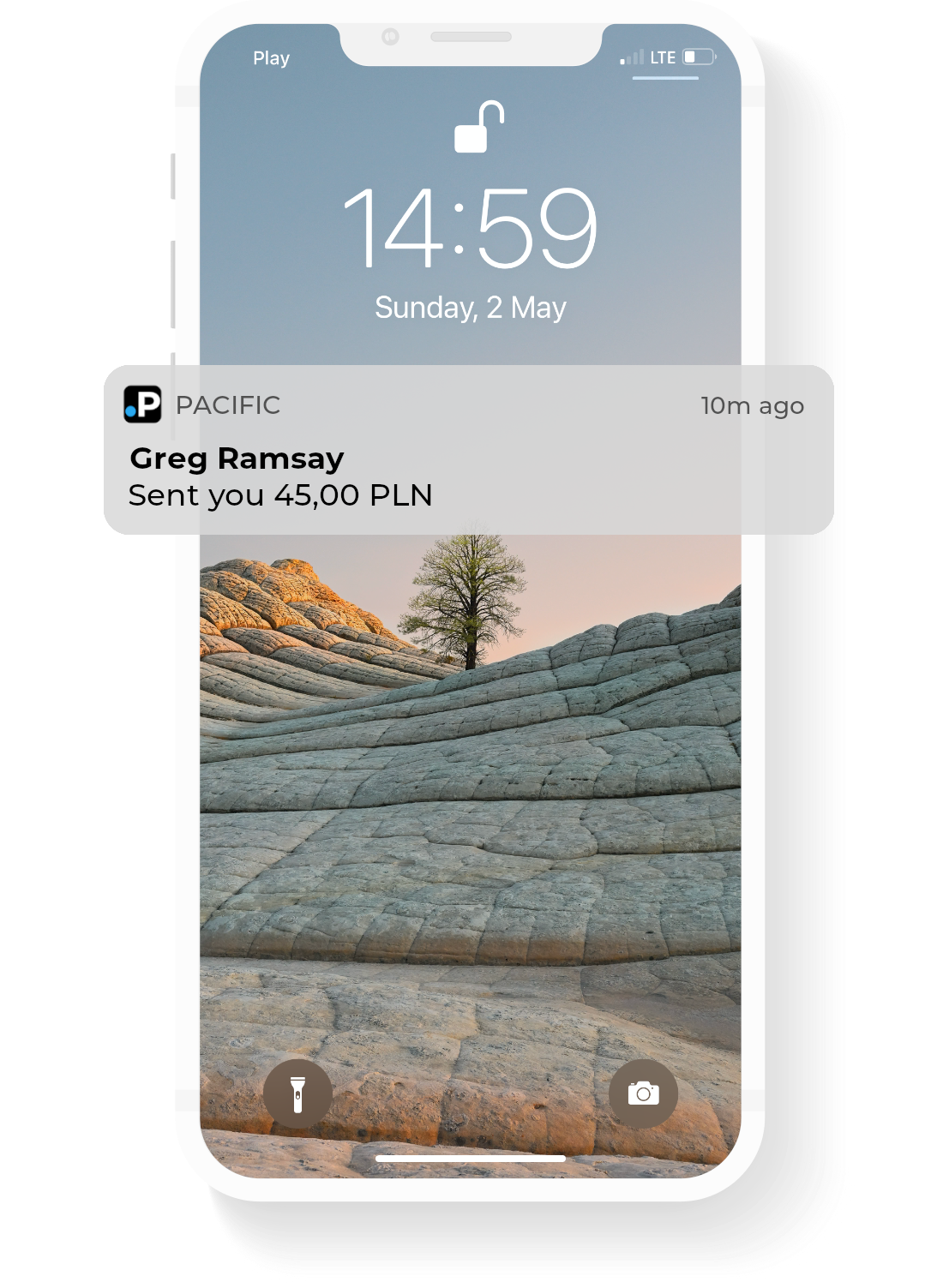 Incoming Transfers
Accept money transfers to your individual account number in the Pacific app.
Outgoing transfers
Send transfers to external accounts outside of the Pacific app whenever you want.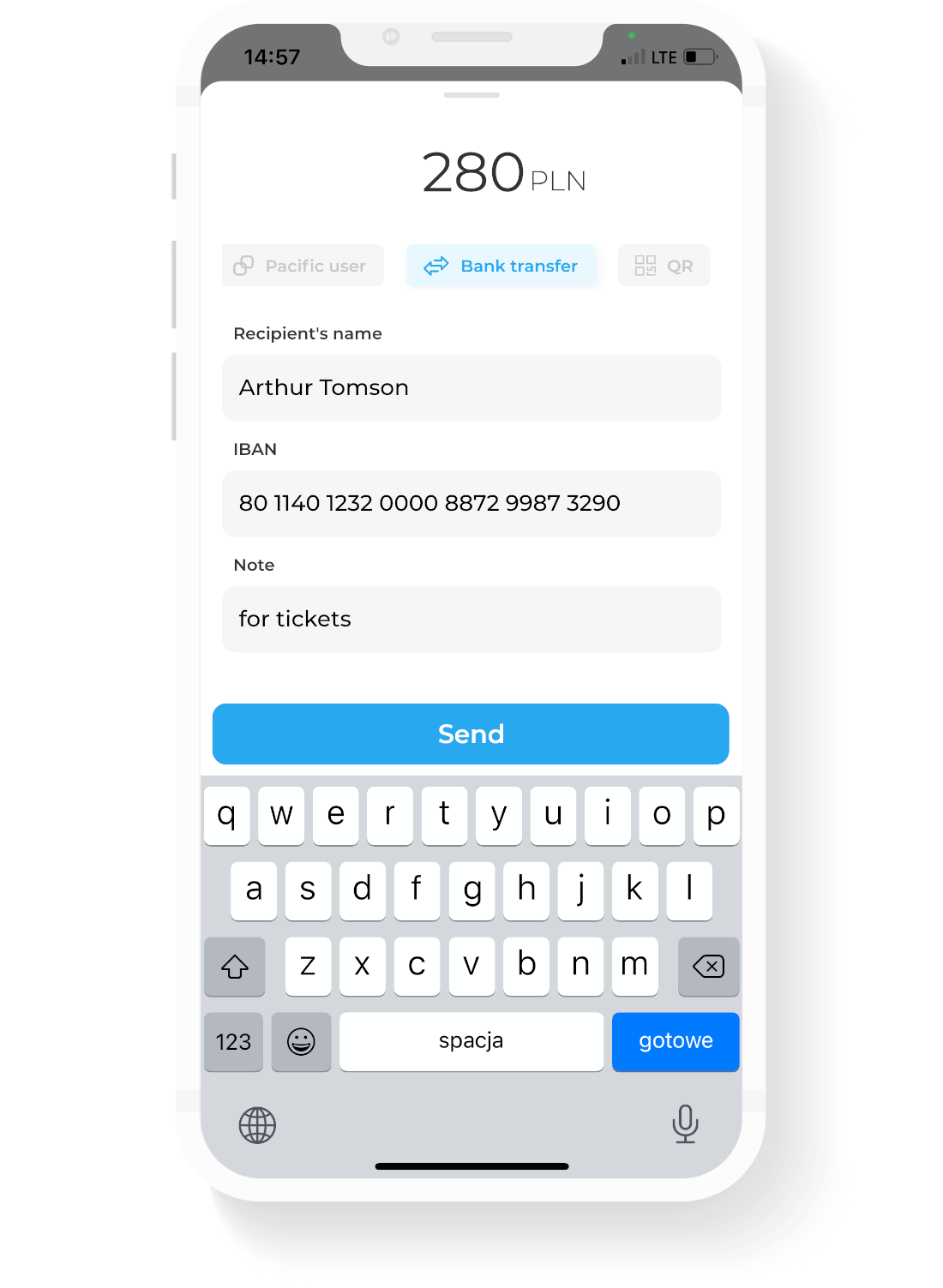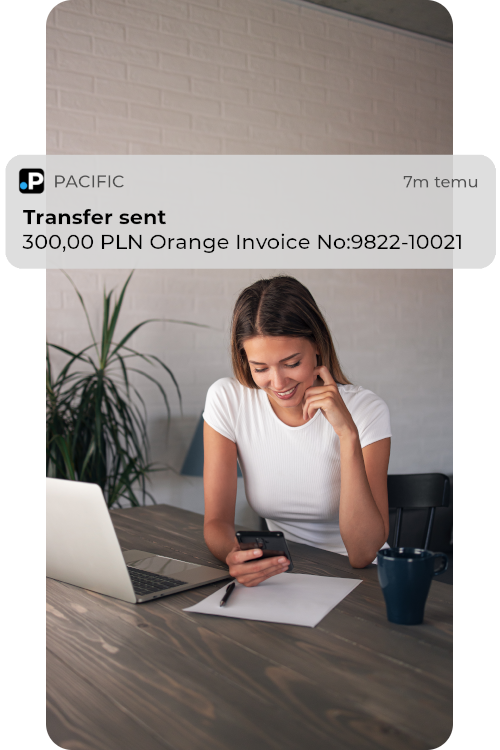 Pay your bills with Pacific
Scan the QR code on your electricity, telephone or gas invoice and pay with one click without rewriting the data.