It is easier to transfer money with us
Find out about probably the easiest transfers on the market.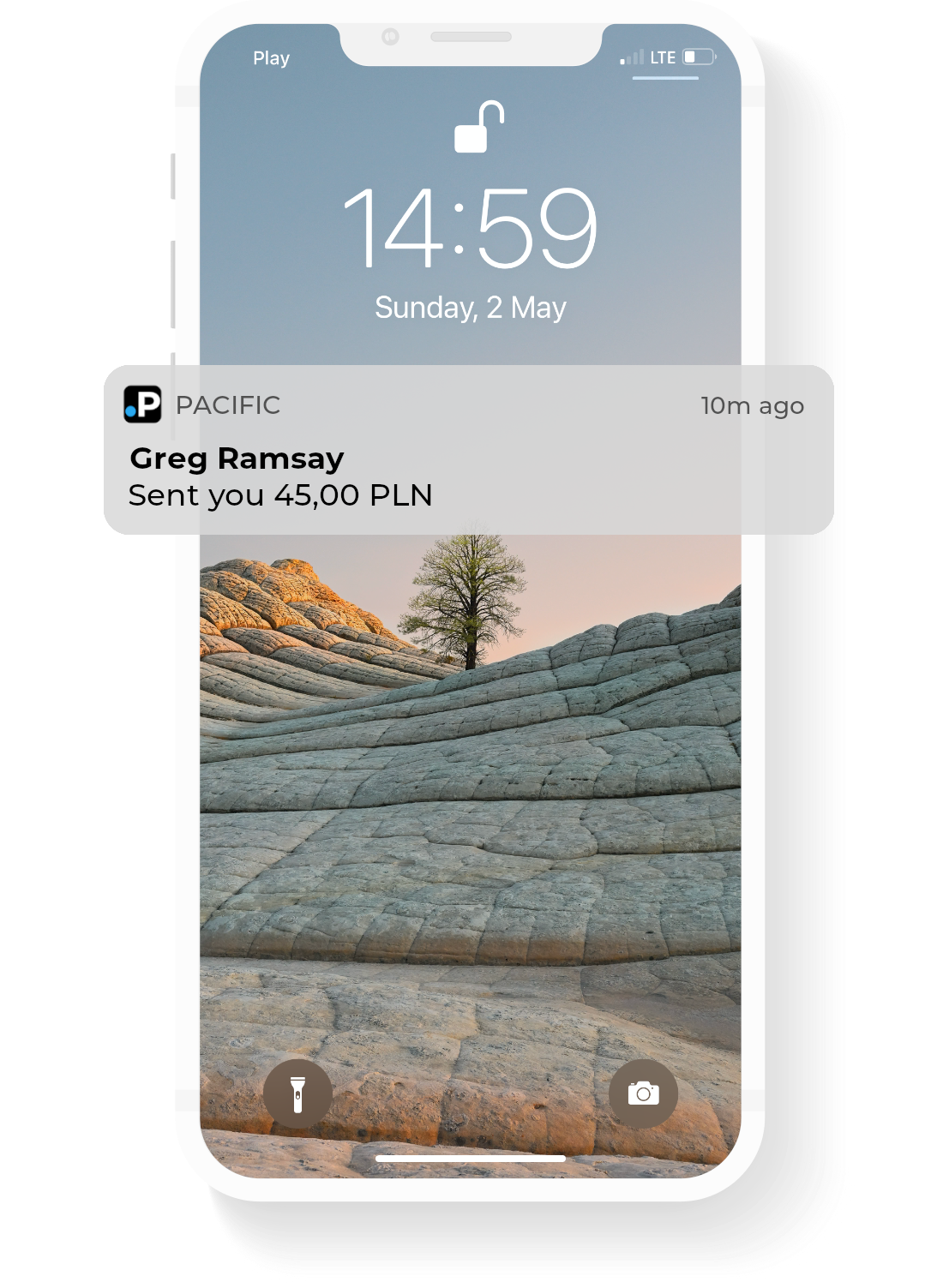 Receive transfers to your Pacific account
Send your employer your Pacific account number.
Transfer not only internally
Our application is not only transfers to internal accounts. You can just as easily send a transfer to an external account.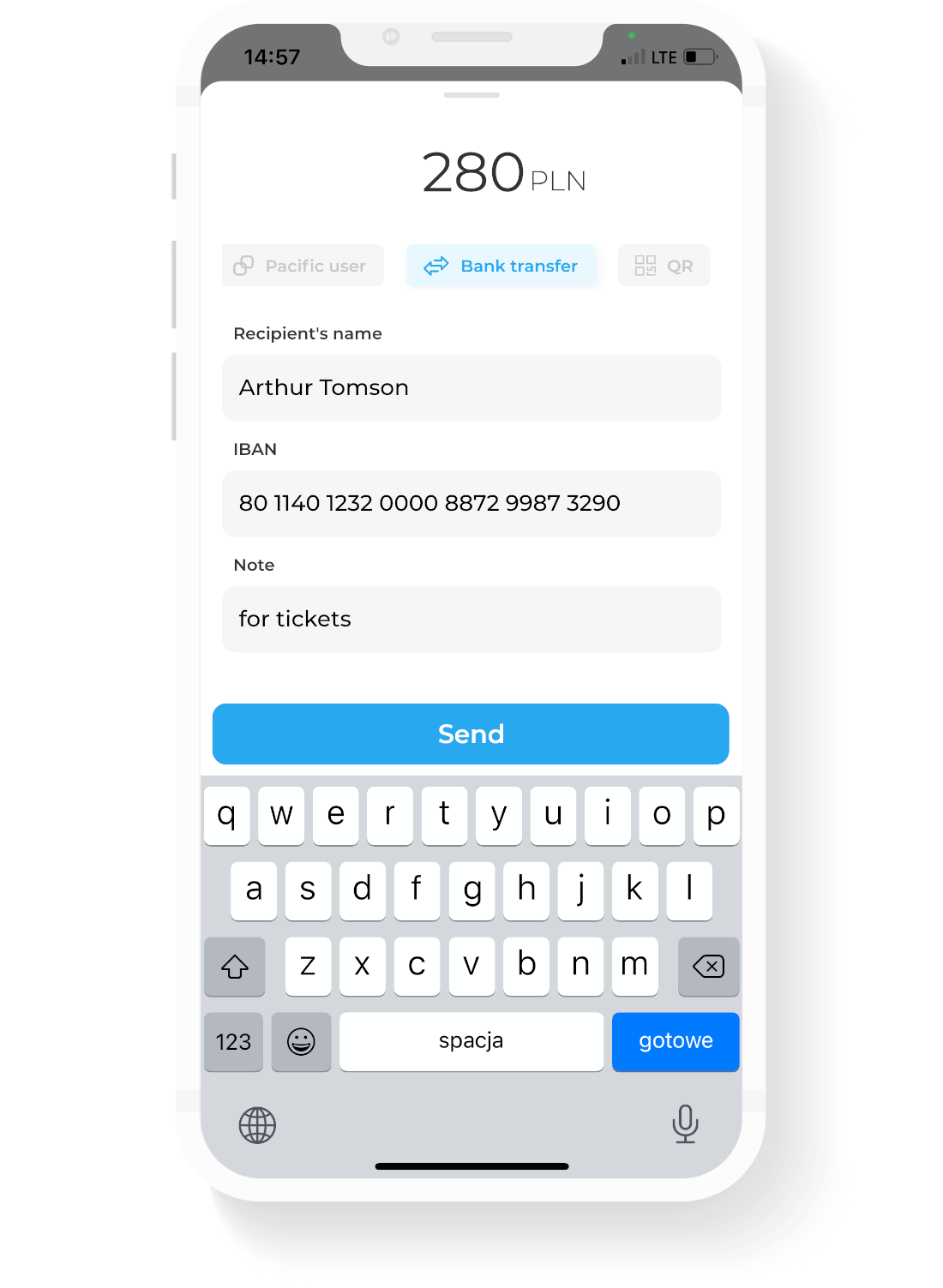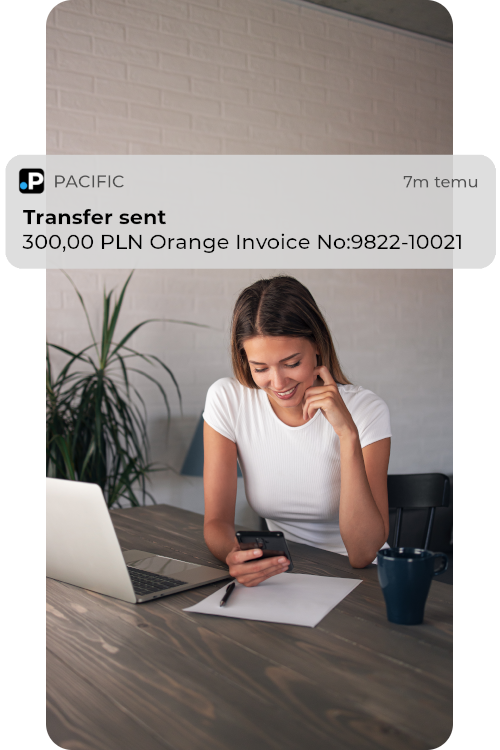 Pay your bills with Pacific
See the QR code on your electricity, telephone or gas invoice? Scan the code and pay the invoice with one click, you do not have to type in any data.