Lifestyle market that supports ocean cleansing
1% of each purchase is donated to ocean cleansing foundations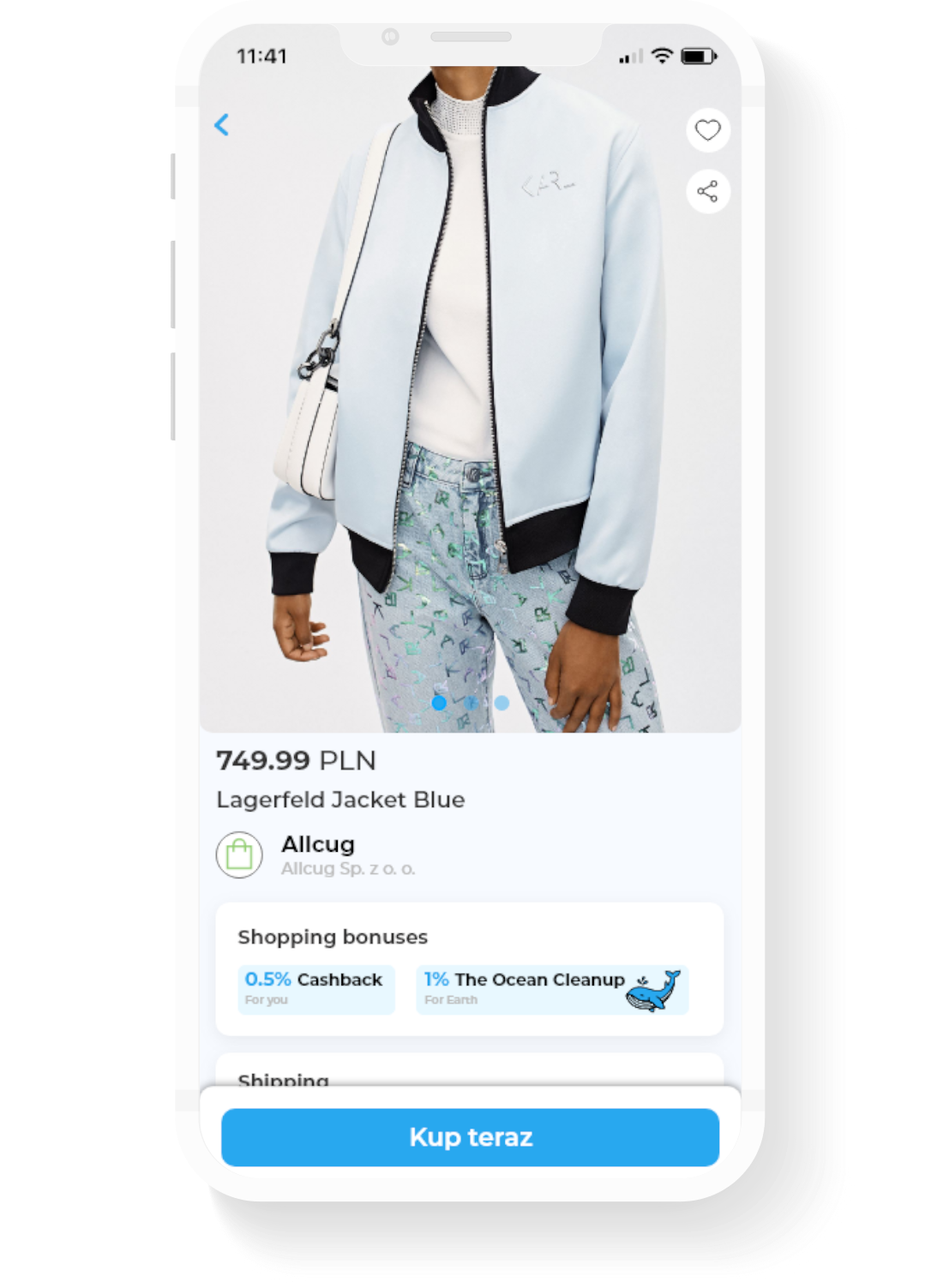 Clothes, shoes, accessories
Our algorithms will help you choose the clothes that best suit your style. Look for labels of eco-friendly products!
Stay up to date with the latest trends
In the "Discover" tab you will find the latest products of our partners. You will not miss any news!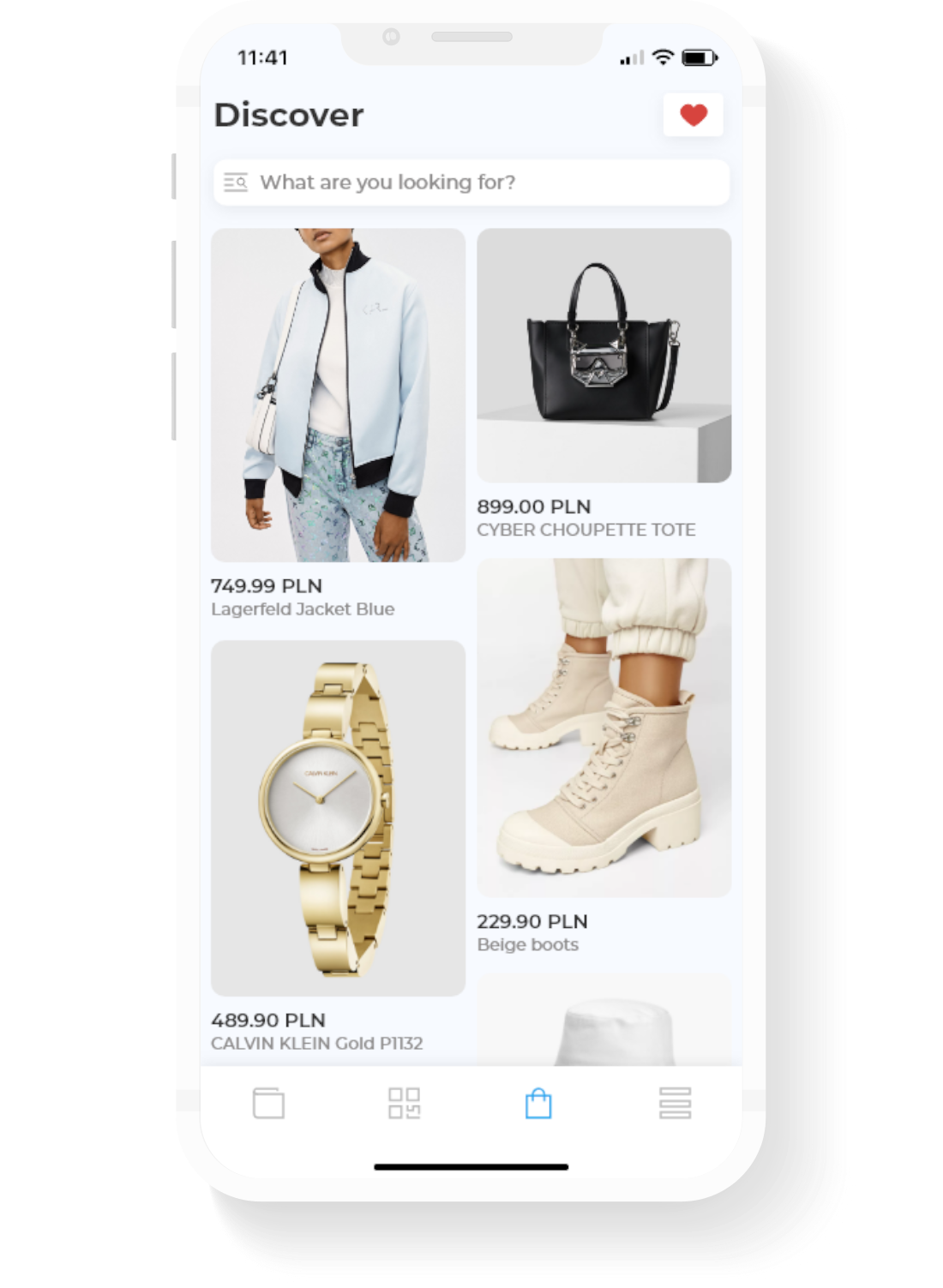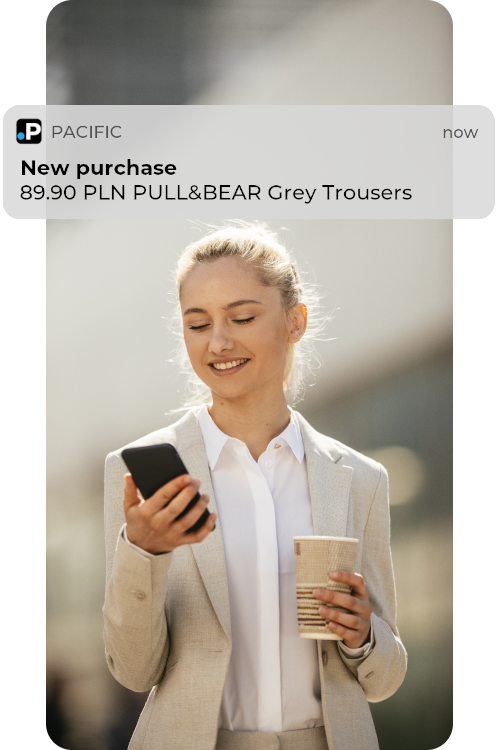 One account – many stores
We know that registering in every store is time-consuming and tedious. Using Pacific you gain access to many stores by signing up only once.
Compare prices
If you are interested in a specific model of shoes, you can compare in which store you can buy them the cheapest.